Chains hope innovations, ingenuity will salvage cough/cold - Category News - new over the counter cold drugs - Statistical Data Included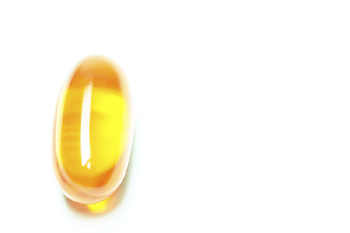 Cough/cold and allergy/sinus category players have cause to experience some trepidation this off-season as two OTC heavyweights try to draft the prescription antihistamine all-star loratadine (Claritin) and a prescription drug rookie breaks onto the scene promising to cure the common cold.
As the cough/cold season wound down to a close this year, Schering-Plough found itself fending off a pair of new drug applications filed by McNeil and Whitehall-Robins aimed at a piece of Schering's loratadine franchise. Meanwhile, ViroPharma awaits final approval from the Food and Drug Administration of Picovir (pleconaril), a remedy indicated for the treatment of the underlying viral infection that causes the common cold, as opposed to treating just the symptoms.
As if the effects of the recession and the events of Sept. 11 weren't enough, many chains pointed to a particularly poor cold/flu season to explain weaker-than-expected fourth quarter sales. That made the second weak cold/flu season in as many years.
Last season replay
"In light of [2000-2001] being considered such a light year for cough and cold, this year is really down," observed Roland Regnier, director of corporate development at GlaxoSmithKline.
The OTC side of the business did receive a bit of a lift, the combined effect of more consumers having received flu shots and a mild start to the winter. Those afflicted hit the OTC aisles, explained Tom Ryan, CVS chairman, president and chief executive officer, to attendees of the Credit Suisse First Boston financial conference in New York Feb. 7. "We are seeing that if there are any flu-like symptoms out there, they are treatable with over-the-counter items," Ryan said. "So we are seeing a little bit of a lift in our cough and cold business, but we are not seeing it in prescription antibiotics or prescription cough/cold medicine."
To make up for the lack of a solid flu season, some chains, including CVS, got a little extra creative in looking for ways to make the most of what little opportunity has existed this season.
CVS sought to juice up cough/cold sales with an interesting proposition for the cold/flu season: a "Bug" giveaway. During the week of Jan. 6, ExtraCare cardholders who purchased any cough/cold product were entered to win 1-of-7 new Volkswagen Beetles.
Another CVS cough/cold promotion gives ExtraCare cardholders purchasing OTC cough/cold items the chance to win $250 in ExtraBucks (10 $25 CVS gift certificates) each day through the end of the season March 31. Sponsored by Whitehall-Robins, the promotion began Sept. 30.
For its part, Rite Aid tied into its Single Check Rebate program, offering consumers purchasing promotional cough/cold items the chance to register online to receive rebate checks for those items.
The loratadine question
At issue in the allergy-relieving loratadine case is not only the expiration date of Scherings patent, but also loratadine's status as a drug--OTC or not OTC--that is the question. An FDA advisory panel suggested last year that loratadine and two other antihistamines were safe for OTC use, but the FDA has yet to rule on the issue.
Schering-Plough is hoping to enforce its metabolite patent, which expires October 2004, as opposed to its loratadine patent that expires in December. According to Steve Francesco, publisher of Switch, a magazine that focuses on activity in the Rx-to-OTC switch pipeline, Schering in December will be facing competition from more than 15 companies hoping to market a generic version of prescription loratadine. Schering has positioned Clarinex--which contains desloratadine, loratadine's chemical cousin--as Claritin's prescription successor.
Claritin has more than $2 billion in annual sales. And though that market potential won't transfer to OTC coffers dollar for dollar, it should certainly be enough to provide a substantial lift to a billion-dollar category, especially given the level of awareness Schering has created from years of aggressive DTC advertising. That is, assuming the FDA grants the switch.
ViroPharma holds cold's knockout punch
Touting a cure for the common cold may no longer be a pitch associated with hucksters and snake-oil salesmen. ViroPharma is in its last stages of having its Picovir approved, a drug that actually attacks the enteroviruses and rhinoviruses responsible for the common cold. The bad news for retailers is that the media may promote heavily a common cold "cure," causing consumers to storm doctors' offices for prescriptions at the first sign of a sniffle.
"This could have an impact on over-the-counter cough and cold products, particularly since many of these prescription products have co-pays associated with them that limit the patient's portion to $5 to $10 in most cases," Regnier commented.
Still, consumers may soon find that Picovir isn't exactly a quick fix and actually takes up to 24 hours to reduce symptoms. Moreover, in clinical studies, it only shortened the duration of the average cold by one day.
Cough/cold sales by channel
Food/Drug/Mass (*) Drug
$ % chg vs. $ % chg vs.
sales year ago sales year ago
Nasal strips $51.6 -0.4% $26.2 -2.4%
Sore throat 44.9 8.1 22.9 7.4
remedy liquids
Cough syrup 234.5 1.6 133.7 1.4
Nasal spray/ 323.7 2.0 184.7 2.9
drops/inhaler
Cold/allergy/sinus 601.5 4.6 277.6 4.8
liquid/powder
Cold/allergy/sinus 1,282.5 0.6 601.6 1.9
tablets/packets
Cough/sore 354.7 -0.5 175.2 1.6
throat drops
Food
$ % chg vs.
sales year ago
Nasal strips $19.2 2.7%
Sore throat 18.8 9.1
remedy liquids
Cough syrup 84.1 2.4
Nasal spray/ 116.4 2.3
drops/inhaler
Cold/allergy/sinus 270.5 4.1
liquid/powder
Cold/allergy/sinus 565.0 -0.8
tablets/packets
Cough/sore 152.4 -2.5
throat drops
Source: Information Resources Inc. for the 52 weeks ended Jan. 27
(*)Excludes Wal-Mart sales data
Top 10 cough/cold sellers in drug stores
$
Brand (segment) Manufacturer sales (*) % change
Benadryl (cold/ Pfizer $56.5 7.2%
allergy/sinus
tablets/packets)
Halls (cough/sore Pfizer 42.5 7.2
throat drop)
Vicks NyQuil Procter & Gamble 40.7 10.9
(cold/allergy/sinus
liquid/powder)
Robitussin DM Whitehall-Robins 37.6 -0.2
(cough syrup)
TheraFlu (cold/ Novartis 25.7 -7.9
allergy/sinus
tablets/packets)
Afrin (nasal spray/ Schering-Plough 25.0 -0.9
drops/inhaler)
Sudafed (cold/ Pfizer 24.2 -0.7
allergy/sinus
tablets/packets)
Tylenol Cold McNeil Consumer 23.8 -1.0
(cold/allergy/sinus
tablets/packets)
Alka Seltzer Plus Bayer 23.5 -12.3
(cold/allergy/sinus
tablets/packets)
Breathe Right CNS 22.8 -1.1
(nasal strips)
Source: Information Resources Inc. for the 52 weeks ended Jan. 27.
Excludes private label products